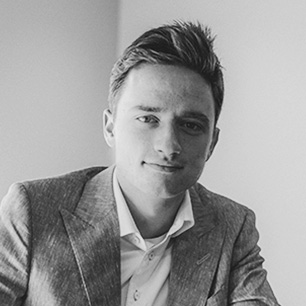 George Steinbrenner IV
Co-Founder
George Steinbrenner IV believes in building upon a family legacy of philanthropy and following the example of helping others as set by his grandfather, legendary businessman George Steinbrenner. Driven by the importance of giving as stressed to multiple generations within the Steinbrenner family, George looks to honor that heritage by forming and supporting the George4 Foundation.
Involved in charitable initiatives from an early age, George has identified areas of need with a common thread of helping children and families. Establishing the George4 Foundation is aimed at continuing the work of providing needed assistance across a variety of initiatives spanning pediatric medical research, youth welfare and lifting underprivileged families.
In combination with business initiatives to innovate and lead within sustainability, along with promoting diversity within the NTT INDYCAR Series, George works actively to embrace and advance a variety of humanitarian programs.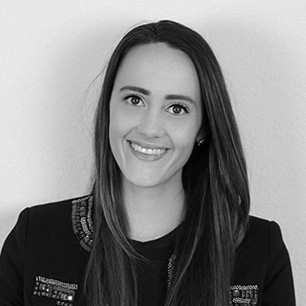 Julia Steinbrenner
Co-Founder and Executive Director
Julia Steinbrenner was born with a philanthropic drive similar to that of her brother, an expectation of carrying the Steinbrenner surname, defining her own professional goals by working tirelessly to advance the needs of others. Taught and inspired by her parents and grandparents, Julia embodies tradition and many examples set within the Steinbrenner family that the most rewarding act, both personally and professionally, is to serve and give back to the community.
Family charitable traditions were reinforced when preparing a college paper concerning human trafficking, correlating human disappearances around the globe to slavery. An eye-opening and humbling exercise that would further help define Julia's personal and professional mission of leading efforts aimed at building awareness and finding solutions.
Julia works as a Community Outreach Coordinator for the New York Yankees Tampa Foundation. In 2019, she co-founded the George4 Foundation alongside her brother, George M. Steinbrenner IV, with a mission to make a difference in the lives of underprivileged and sick children and their families as well as to make an impact on our education system, pediatric medical research, and the on-going national hunger crisis.
Julia is mother to a seven-year-old daughter and enjoys a variety of activities together such as baking, educational travel, and conducting science experiments. In continuing educational pursuits Julia is an enthusiast and student of Buddha, having acquired continuing education certification from Harvard University within the context of researching his work and literature over the course of many years.
Julia serves on several boards in her home town of Tampa, Florida, each representing an ambition area where passion for the cause fuels participation. Board appointments include The Children's Dream Fund, OnBikes, St. Joseph's Children's Hospital Young Professionals, home to the Steinbrenner Children's Emergency & Trauma Center, in addition to the Advisory Board for the U.S. Institute Against Human Trafficking.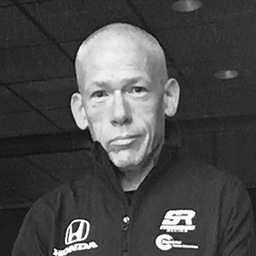 Daniel Wale
Corporate Giving Director
Daniel Wale has a primary role within the George4 Foundation of building corporate partnerships that contribute to funding projects and delivering needed support to worthy initiatives. A believer in volunteerism along with supporting opportunities that make a difference, Daniel is the former Chairman of his hometown Parks & Recreation Department, former Board Member of the Hudson Valley Girl Scouts and Past Commander, Sons of the American Legion, Post 500.
Daniel works with Steinbrenner Racing to originate and grow team partnerships, driven by a belief in understanding the people, metrics and vision behind each company. Sharing the vision of team founder and owner George Steinbrenner IV, Daniel strives to help each partner maximize the assets of team collaboration.
He is originally from the Catskills region of New York and formerly a teacher before moving to Indianapolis in 2001 to run online advertising for the Indianapolis Star. Over the course of nearly seven years in the role, his team won national sales recognition within the 100+ newspaper chain 10 times across multiple key categories. An interest that became an addiction to and career within motorsport came about by entertaining Indianapolis Star clients at IMS each May and increasingly enjoying the history, spectacle and sound of IndyCar.
Daniel enjoys playing backyard football with his two boys while encouraging them, with only limited success, to also be fans of the Buffalo Bills. He is a healthy eating nut that in his spare time enjoys DIY projects around the house along with the elusive pursuit of the perfect iTunes playlist.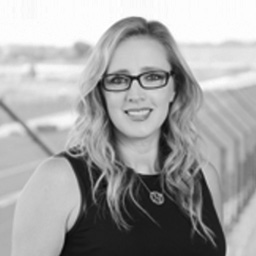 Elizabeth Smith
Director of Development
With over 15 years in the Sports Marketing and Event Production industry, Liz brings a wealth of knowledge in the areas of event logistics, partnership management, business development and hospitality. From managing nationwide experiential mobile tours to building racetracks, Liz has learned from the best.
Red Bull, Andretti Sports Marketing and multiple other Event Marketer Magazine's "Top 100 Event Agencies" have entrusted Liz to get her hands dirty and learn the best methods for producing stellar events. Liz is recognized for having a competitive advantage, extensive experience from both the promoter side as well as sponsor, a true dual threat.
Previous clients include Nike, Columbia Sportswear, Polaris, Mazda Motorsports, Red Bull Global Rallycross and IMSA. Her passion for motorsports, ignited by her rookie gig at WeatherTech Raceway Laguna Seca, has fueled her drive to create a new standard in the race hospitality and sports marketing arenas.
Born and raised in California, Liz currently resides in the Racing Capital of the World, Indianapolis. A lover of outdoors, she enjoys floating down the river and showing off her football throwing skills.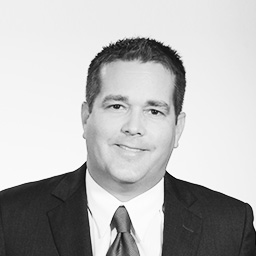 Phil Grove
Executive Director, Grove Holdings
Phil Grove is an entrepreneur, investor, business executive, and accomplished business advisor. He has a clear understanding of all facets of business and the operational fundamentals required to drive success. Phil is low profile but known among his peers as having bold visions, a unique mindset, and being driven by defying conventional status quos, all of which have a great deal to do with his success. He has managed client services with over 320 companies, including 60% of the automotive companies on the fortune 500 list, 40% of the automotive companies on the fortune 1000 list and 74 of the Top 100 suppliers as published by automotive news.
Phil is self-made.  He obtained his wealth through his start-up and operation of multiple professional service firms and through the sale of Allegiant International in June of 2018. He is currently the founder and CEO of Grove Holdings LLC, his ambitions include staying on top of 12 successful portfolio companies, seeking new investment opportunities, advising on boards, and being of value to a multitude of organizations. He also invests in industries supporting professional sports, equestrian operations, and automobile racing; and has made investments within IndyCar as well as maintaining partnerships and acting as a trusted advisor to an arm of the Steinbrenner family, with respect to philanthropy and business investments.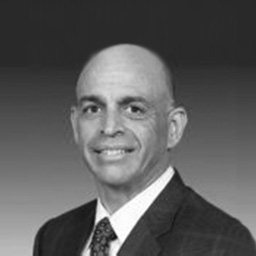 Anthony "Tony" Bruno
Senior VP & CFO, Yankee Global Enterprises
Tony Bruno became Chief Financial Officer of Yankee Global Enterprises upon its creation in 2004, having previously served as Vice President and Chief Financial Officer of the New York Yankees. He has worked with the Yankees organization since 2000 and has played an instrumental role in the financial, and day-to-day operations of Yankee Global Enterprises, the construction of the new Yankee Stadium, the formation of Legends Hospitality and the transaction between 21st Century Fox and the YES Network.
Tony is an active supporter of the local community having served on the Board of Trustees for the Suncoast Chapter of the Leukemia & Lymphoma Society for ten years, the Board of Trustees for St. John's Episcopal Day School, and currently serving as an honorary board member for The Matty Fund, which helps children and families touched by epilepsy. Additionally, he serves as a Director for the Yankees Foundation in both Tampa and New York.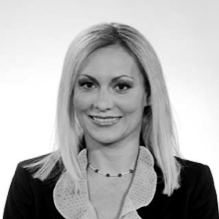 Nicole Grove
Supply Chain, Engineering and Logistics Executive
A visionary leader with entrepreneurial savvy, Nicole became the Co-Founder and CEO of boutique advisory firm Allegiant International, LLC in 2007.  Having gained a reputation for expertise within supply chain and related crisis management, continuing growth at Allegiant was fueled by serving clients across multiple sectors, highlighted by automotive, aerospace, medical, defense and industrial supply behind more than 750 worldwide employees. 
Within a realm in which speed, precision and decisiveness are paramount, Nicole and the team at Allegiant were recognized for performance improvement across three distinct supply chain disciplines: advisory services, tactical operations and engineering/technical services.  Awarded in both 2017 and 2018 by General Motors as a "Supplier of The Year", Nicole credited the team at Allegiant noting with pride to be "…included with the elite group of businesses that were recognized by General Motors…as a trusted and reliable partner to GM and manufacturing companies worldwide".
Inspired with the drive and capability that fuels many serial entrepreneurs, Nicole became adept at a variety of disciplines necessary in growing a successful logistics consultancy including Strategic Planning, Project Management, Process Improvement, Financial Modeling and Lean Manufacturing.  Continued growth at Allegiant lead to moving company headquarters to Indianapolis in 2015 ahead of selling the company to Belcan, a portfolio company of AE Industrial Partners LP, in 2018. 
Nicole carries forward a commitment to providing philanthropic support to the community following the successful transition of Allegiant International into the Belcan family.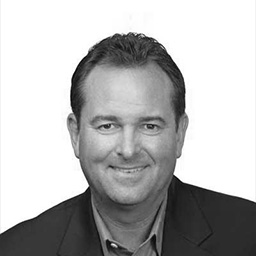 Joseph "Joe" Quaglia
Technology Executive, Advisor and Trustee
Joe Quaglia is former President, The Americas at Tech Data Corporation, where he lead the company's sales, marketing, logistics and purchasing operations throughout the United States, Canada and Latin America, as well as the overall strategy and execution of the Americas business.


Prior to this role, Quaglia served as Tech Data's Senior Vice President, U.S. Marketing since November 2007, leading the operations and strategic direction of the company's Product Marketing, Advanced Infrastructure Solutions (AIS) and TDAgency divisions. While in that position, he led the successful launch of the company's StreamOne global IT platform, the development and launch of the TDCloud and TDMobility business units, the expansion of Tech Data's healthcare vertical and AIS division, and the design and launch of TDAgency's vertical and end-user demand generation marketing business. In February 2012, Quaglia was appointed to the additional role of President, TDMobility, the company's mobility offering that is now known as Tech Data Mobile Solutions.


Quaglia joined Tech Data in 2006 as Vice President, East and Government Sales. He is a 28-year IT industry veteran, including 10 years with CA Technologies, where he progressed from Systems Engineer to Senior Vice President, Sales and Operations. Quaglia holds a B.S. in Computer Science from Indiana State University and an M.B.A. from Butler University.


Quaglia has served on the Board of Directors of CompTIA, the IT Industry Trade Association, since 2013. He was named to CRN's annual list of Channel Chiefs, which recognizes the most influential leaders in the IT channel, in 2009, 2012, and 2013.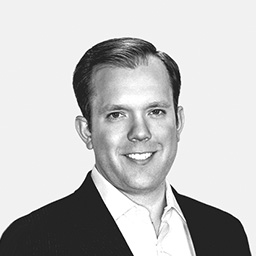 Wyatt Messinger
Managing Director, Purple Strategies
Above all else, Wyatt considers himself a dedicated, action-oriented leader. Wyatt has been with Purple Strategies since its founding, serving in multiple client leadership and operations roles.  His understanding of reputation management and communications benefits clients of Purple as well as philanthropic and academic boards he supports.
As a Managing Director, Operations at Purple Strategies, Wyatt leads initiatives designed to strengthen the firm's campaign and client team approach. Before stepping into Operations leadership, Wyatt spent over a decade in client-facing roles, developing insight-based strategies and leading the activation of reputation campaigns for many globally recognized organizations. At Purple, he's guided teams working across many high-profile industries, including energy, pharmaceutical and telecommunications. 
Wyatt is a graduate of Furman University, where he also serves as a board member of the Paladin Club, and he holds an MA in Pubic Communications from American University.